What is Blue Light?
Contrary to UV light, blue light is emitted all around us, every day — both indoors and outdoors, from the screens on our digital devices to the sun as the biggest source. Extended exposure to certain wavelengths may cause eye fatigue and discomfort, but don't worry! Our blue light filtering glasses and computer screen glasses can reduce your exposure to potentially harmful blue light. Learn how to choose the best lenses for blue light prescription glasses.
How Does Blue Light Affect Us?
Our constant connection to our smartphones, tablets, and laptops may contribute to headaches, sore eyes, and stiff necks — all symptoms of digital eyestrain. With the majority of our waking hours spent in front of a screen, paired with harmful blue-violet light* from digital devices, it's no surprise that our eyes are working harder than ever.
*Disclaimer: Harmful blue-violet light is between 415-455nm.
If you've ever worried about the effect of digital screens on your eyes, then you may have heard about 'blue light', and perhaps even searched for ways to protect your eyes against it. Blue light glasses (or blue light blocking glasses) are becoming more popular than ever due to claims that they can protect your eyes against potential damage — but how effective are they at keeping your eyes healthy? Here, we'll take a closer look into the scientific research behind blue light glasses, and whether they actually work.
Protect Your Eyes with Blue Light Filtering Glasses
Both our non-prescription and prescription blue light filtering glasses and prescription computer glasses are designed to protect your eyes from extended exposure to harmful blue-violet light. Whether you're wearing them for gaming, working into the wee hours of the night, or binge-watching your favorite show, blue light filtering glasses and glasses for computer use are the way to go.
How to get it?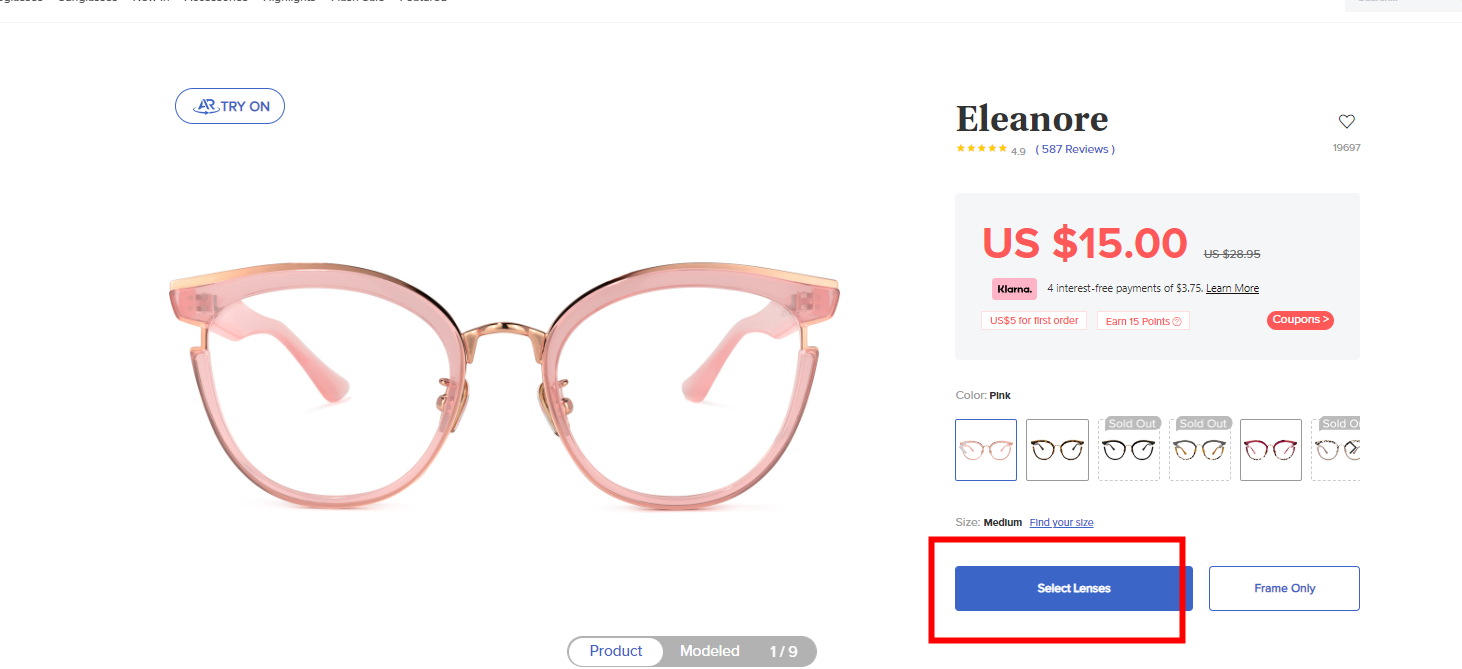 None Prescription: If you do not have a prescription, and just need blue-light blocking lenses, please choose none-prescription.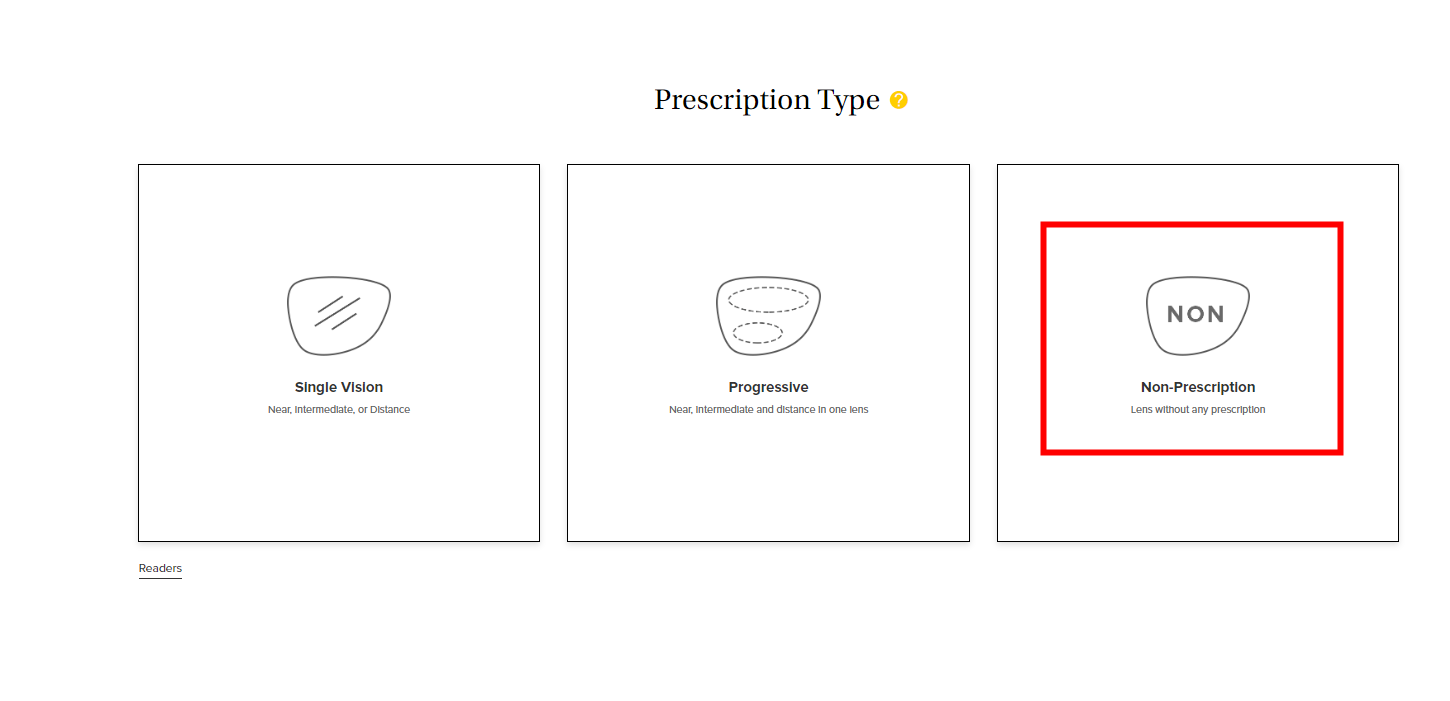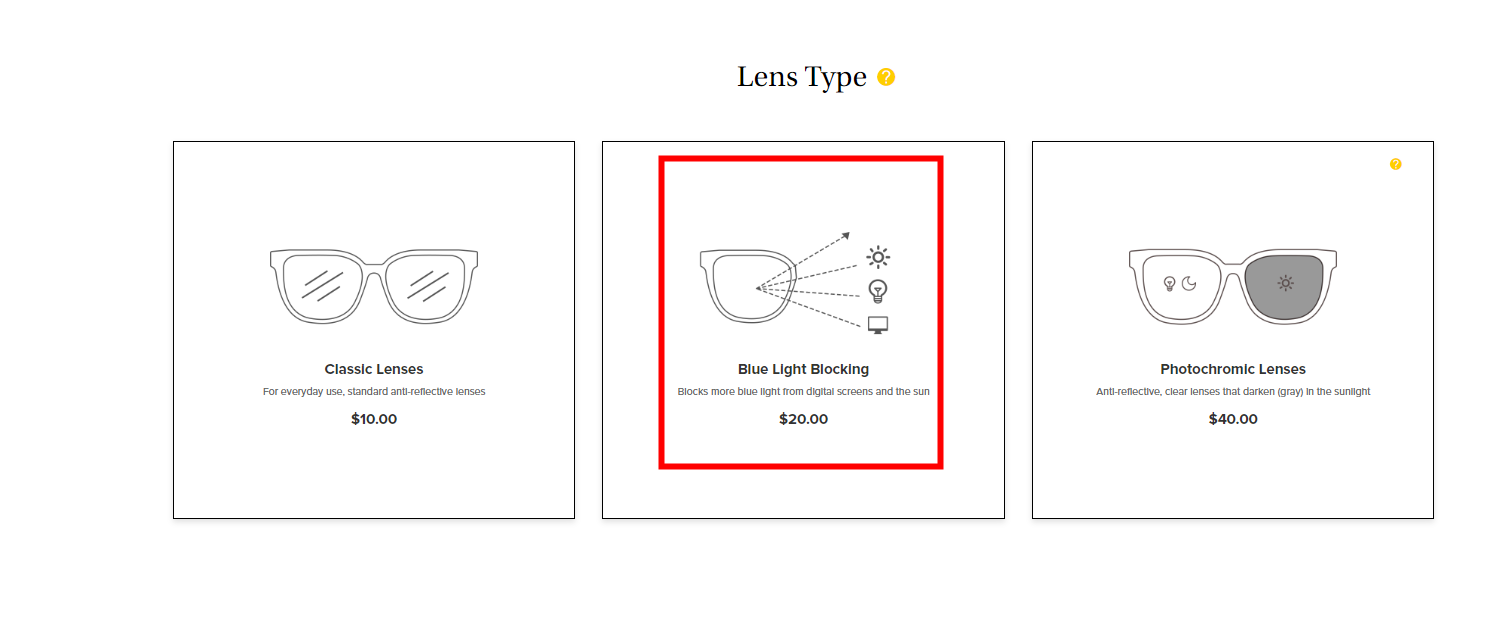 For the prescription lenses needed, you could select the prescription type and fill out the number according to your prescription from the doctor.
Find the Blue Light Blocking and choose that, then select the index and coating to finish the order.