First of all, you need to look around and then find the frame that you prefer. You can try them on before you place your order.
Second, you can click on the button "Select Lens" and choose the prescription type as "Reading glasses". Please choose "Readers/Magnification"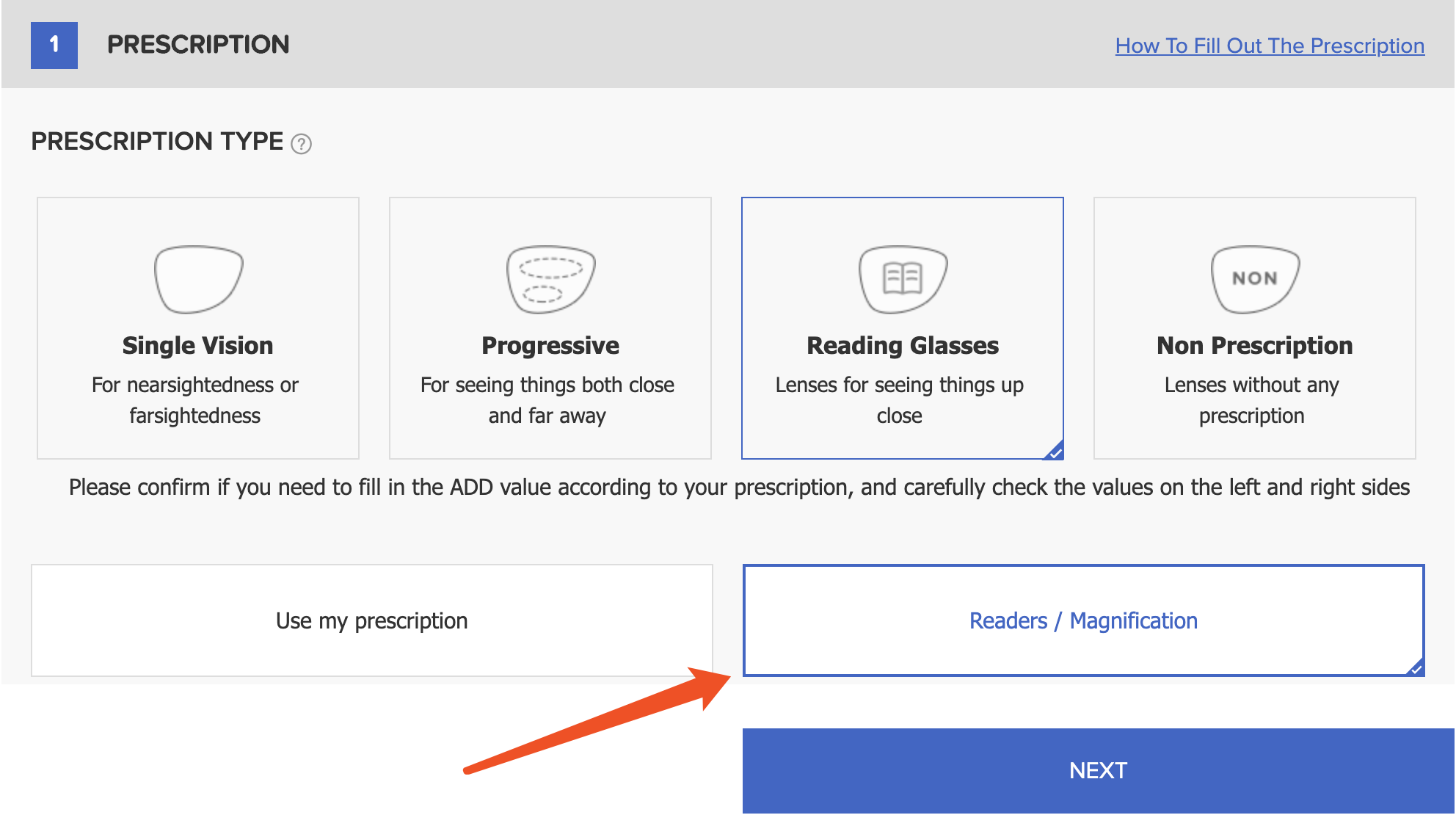 Third, you can choose the strength, lens type, and coatings according to your needs.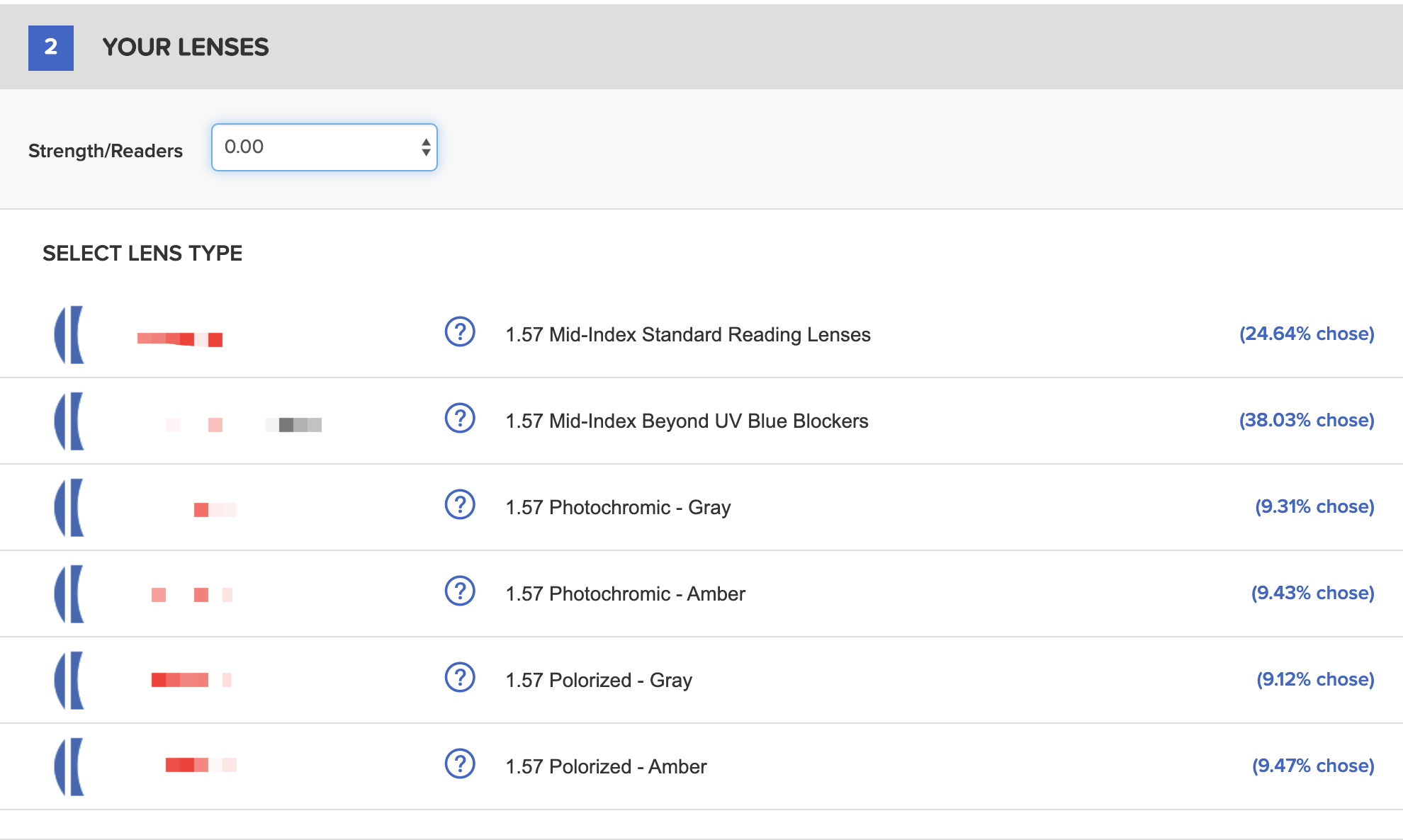 At last, you can pay for your order with Credit/ Debit Card or PayPal and then add your address.